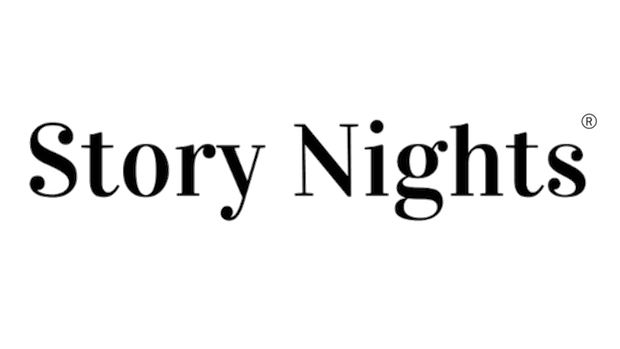 Uniting the World Through the Art of Storytelling
Story Nights is an international storytelling community and initiative, nurtured by ISAC, that is dedicated to inspiring, healing, transforming, and entertaining people through the art of storytelling.
From its humble beginnings in Bratislava in October 2015, Story Nights has experienced steady growth and now organizes live storytelling shows not only in Bratislava, but also in Vienna, Budapest, and other cities beyond.
The creator of Story Nights, Hon Chong, initially envisioned it as a one-off event designed for his public speaking students to showcase what they had learned. However, the concept resonated deeply and evolved into a recurring, impactful event series.
"Story Nights: Bratislava – Vienna – Budapest" serves as a reflection of the cross-border collaborations that this initiative fosters, aiming to unite people of all backgrounds and cultures under the transformative power of storytelling.
Currently, Story Nights proudly produces two highly acclaimed live storytelling events: "True Stories" and "Bedtime Stories," both of which continue to captivate and connect audiences around the world.
Since the dawn of time, storytelling has been an integral part of the human experience. It is woven into the very fabric of our existence, serving as a defining characteristic of humanity itself. In ancient civilizations, stories were primarily shared through the spoken word, with tales reverberating in the voices of elders and seers. As human ingenuity progressed, our stories found new canvases: etched onto stones and rocks with the invention of written language, transcribed onto parchment when paper was crafted, and bound into manuscripts and books that could traverse continents.
In today's digital age, technology has ushered in an explosion of storytelling formats—from audio recordings that capture the cadence of a voice, to moving images that bring tales to vibrant life, to social media platforms where we tweet, post, and share our daily narratives with the world.
The art of storytelling is omnipresent. It's how we share knowledge and wisdom, forge emotional connections, foster healing and growth, shape societies and nations, and so much more. It is a testament to our ability to imagine, empathize, and communicate.
In essence, storytelling is not just something we do—it's a fundamental part of who we are. We, as humans, are not only the tellers of tales but also the eager listeners, forever in need of stories to enlighten, entertain, and connect us.
Simply put, we humans need stories.
True Stories
Experience real life, unscripted and raw, at our True Stories Shows. Each event is more than a performance; it's a journey shaped around a central theme, which storytellers explore and interpret in their own unique and unexpected ways.
Our shows are thoughtfully curated, with special attention paid to selecting storytellers that represent diverse backgrounds and cultures. This deliberate curation is our way of ensuring that the stage becomes a platform for voices and stories that might otherwise remain unheard. We believe in the power of diverse narratives to enrich our understanding of the world and of each other.
During each event, there is also a unique window of opportunity for spontaneity: if time permits, one or two impromptu speakers from the audience are invited to step into the spotlight and share their own stories with the crowd. To keep the narratives crisp and engaging, all speakers, whether curated or impromptu, are given a timeframe of 7 minutes to tell their tales.
Every true story shared is not just a recounting of events, but a chance to learn—to understand something new about others, to reflect on our own experiences, and to foster a deeper understanding of the world around us. These evenings have been aptly described as a captivating blend between a documentary and theatre, crafting an intimate and often enlightening experience for both the audience and the storytellers themselves.
Come join us, and allow these authentic stories to touch your heart, ignite your curiosity, and expand your world.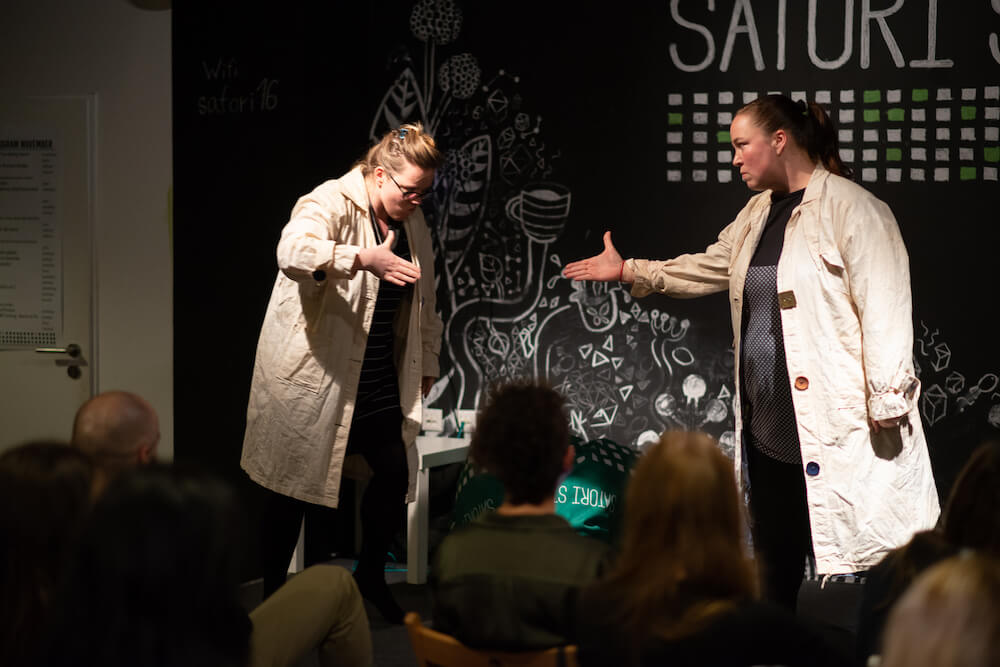 Bedtime Stories
Immerse yourself in a world where stories come to life in the most enchanting ways—welcome to Bedtime Stories, an all-genre, one-of-a-kind story arts event produced by Story Nights.
Tailored for an adult audience, Bedtime Stories is not your ordinary storytelling session. This multi-genre experience brings together an eclectic group of performing artists—storytellers, entertainers, actors, musicians, artists, and more—each hailing from diverse countries and backgrounds. With passion and artistry, they take the stage to share their tales in their own unique and captivating styles.
Remember the magical story times of your childhood? We invite you to recapture that sense of wonder, but with a grown-up twist. At Bedtime Stories, we stimulate your adult curiosity and senses, crafting an evening that is both nostalgic and invigorating.
While our event is designed to be a warm and welcoming space, reminiscent of a private party among friends, please be advised that the content may be inappropriate for minors, and some viewers may find certain stories provocative. 😉
So, ready to step into a world where stories are not just told, but vividly and beautifully brought to life? Join us for an unforgettable evening at Bedtime Stories.
Join our storytelling stage
Are you a performer with a story to tell? Whether you're an actor, clown artist, dancer, drag performer, mime, storyteller, singer, burlesque artist, musician, slam poet, comedian—or any other kind of performing artist—we want to hear from you!
How to Get Involved
Ready to take the stage and enchant our audience with your talent and storytelling? Please reach out to us via the contact form below, or email us directly at [your email address here].
Don't miss this opportunity to be a part of our extraordinary storytelling family. Join us in creating unforgettable nights that resonate, inspire, and connect people through the transformative power of storytelling.
As of today, our True Stories shows have captivated audiences in the following cities:
Bratislava
Vienna
Budapest
Manila
Cebu
Chandigarh
Could Your City Be the Next Stage for Our Stories?
We are continually looking to expand our storytelling community and bring the magic of True Stories to new corners of the world. If you are passionate about storytelling and believe your city is ready for its own chapter of Story Nights, we want to hear from you.
Let's Collaborate
Interested in partnering with us to bring Story Nights to your city? We welcome collaborations that align with our mission to inspire, heal, and connect people through storytelling.
Contact us to explore the exciting possibilities of working together to write the next chapter of Story Nights.
Hon Chong is a multifaceted artist and a passionate storyteller. His diverse talents span improvisation, acting, directing, storytelling, and public speaking. Over a 15-year career, Hon has built an impressive international portfolio, engaging with audiences in the USA, Slovakia, Czechia, Hungary, Austria, the Philippines, his native Malaysia, and beyond.
From a young age, captivated by acting and the vibrant cinema of Hong Kong, Hon pursued his passion by studying TV production and theatre at St. Cloud State University in Minnesota. His adventurous spirit led him to Central Europe in his mid-20s, where he has since become a significant cultural contributor, particularly in Slovakia.
In Slovakia, Hon was instrumental in establishing the International Society for Arts and Culture (ISAC), a grassroots organization based in Bratislava, and Funnylicious Improv Theater, a multicultural improv theatre renowned for its engaging performances.
Beyond the stage of Story Nights, Hon is a dedicated educator. He employs his versatile skills to teach and train individuals from various backgrounds, including corporations and schools. He guides them to unlock the transformative power of storytelling as a tool for connection, education, and personal growth.
Hon Chong is available for international speaking assignments and talks, where he shares his insights on storytelling, creativity, cross-cultural communications, overcoming fears of speaking, and the power of narrative to shape our world.
Through Story Nights, Hon Chong has ignited a movement, fostering a vibrant and growing community of storytellers and story lovers around the globe.
Join our storytelling community.
Follow & Like Us
Stay engaged and show your support by following us on our social media channels.
Thank you for becoming a part of our vibrant, global storytelling family.