FOR IMMEDIATE RELEASE
Date : January 9th, 2018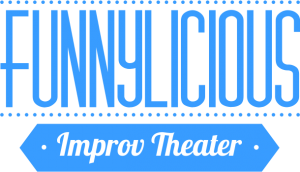 Bratislava, January 9th, 2018 – Funnylicious Improv Theater* has announced their first-ever bilingual show which premieres on January 31st at Divadlo Malá scéna, Bratislava.
Established in 2014, Funnylicious Improv Theater is Slovakia's first and only English language improv comedy troupe and training center with regular main stage shows, public classes, weekly drop-in session, and professional training for companies.
The English-Slovak bilingual show marks the first time the group performs in two languages and is reflected in the show's bilingual title "Večer Improvizácie/ A Night of Improvisation".
"We want to bring locals and foreigners together for a fun night at the theater where people don't have to worry about language barrier", says Hon Chong, the founder and artistic director of Funnylicious.  Cast members of Funnylicious are a motley crew of Slovaks and internationals who live in Bratislava.
"We believe in the transformative power of improvisation that can unlock our natural creativity and help us become a better version of ourselves.  Most importantly, improv brings so much joy and laughter to everyone involves", added Chong.
The 90min show is completely improvised, unscripted and unpredictable. If you haven't experienced the thrill and excitement of a live improv show, make sure you don't miss this one.   
Tickets are now on sale at http://www.malascena.sk/program.html
*Funnylicious Improv Theater is a nonprofit group under the ISAC umbrella.  
###
About the ISAC: International Society for Arts and Culture (ISAC) is a nonprofit civil association whose mission is to create a creative, progressive, inspiring, enriching and empowering society through arts and culture.

For more information, please contact us at info@funnylicious.eu.